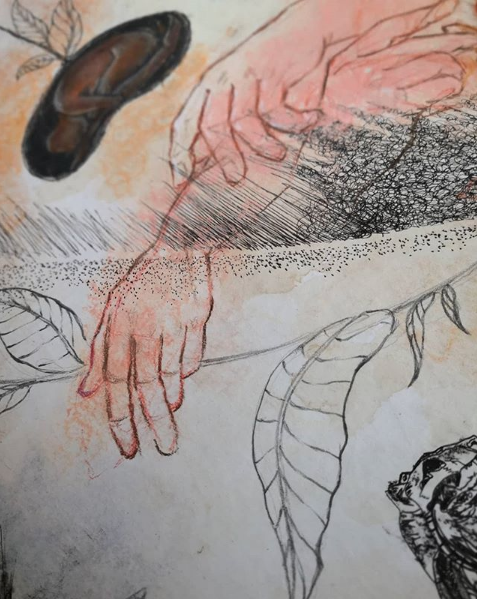 UPDATE 6/14/20: I have not yet returned to in-person session options. I am still offering embodied hypnotherapy or somatic movement coaching from a distance. Video chat is preferred, but we can use telephone as well. I am offering sessions at $25 per hour-long meeting. For the rest of June and July 2020, these sessions are free for BIPOC, and thereafter 50% off. For all others, the first session payment will be be re-channeled to black organizations/people. You can choose to donate to someone of your choice and send me the receipt, or I will split the money between the North Philly Peace Park Campaign for Black Joy, The Morris Home, and Spirits Up! Black Wellness Space. E-mail me if interested: victoria@bodymettaspore.com Sending you lots of well wishes!
talk & touch, connection & change, Metamorphosis & movement
Therapeutic sessions with me integrate principles of embodied hypnotherapy, movement, and somatic therapy. Practice and research in process-oriented psychology, somatic dance, and polyvagal theory influence my approach to the whole-person ecosystem. My goal is to facilitate a space where your inner wise resources and resiliences can come to the forefront and manifest awareness, choice, freedom, and vitality. It is my pleasure to witness and support you.
Related Articles I've Written: Nature & The Nervous System; Kinky Roots: What Tree Transplanting and Trauma Can Teach Us; Corpus Callosum: At the Still Point of the Turning World
---
What's Embodied Hypnotherapy?
Hypnosis is a naturally occurring trance state of mind characterized by focused relaxation. In hypnosis, your brainwave pattern slows down, comparable to what happens during the meditative state and also the hypnagogic state before falling asleep.
It is a super-learning state, during which time your unconscious absorbs information on a much quicker, deeper, and more effective level than is possible during "normal" waking consciousness. Milton Erickson, a pioneer in the field of hypnotherapy, said that hypnosis is a "special psychological state which effects a break in the patient's consciousness and habitual associations so that creative learning can take place."
In other words, old mental patterns must be interrupted in order to make space for newer information. Hypnotherapy works with neuroplasticity to bring about the positive changes you seek. It offers the skill of befriending your subconscious, your bodymind.
Embodied Hypnotherapy increases the effectiveness of hypnosis by adding movement into the session structure. Movement gives your fascia, muscles, cells, and bones an opportunity to feel the future in the present. It roots change more deeply than hypnosis alone.
I believe that healing is generated by your own dedication to inner work. I serve as a guide/architect who supports you with new strategies and who can help bring awareness and motivation to areas ready to be known and moved.
I completed my official hypnotherapy certification through the International Association of Counselors and Therapists and was directly taught by Kristin Prevallet in NYC. I've also trained with Mark Tyrell in Precision Hypnosis. Practices like Butoh, Authentic Movement, drama therapy, and Psychomagic inform my understanding of healing-through-movement-ritual.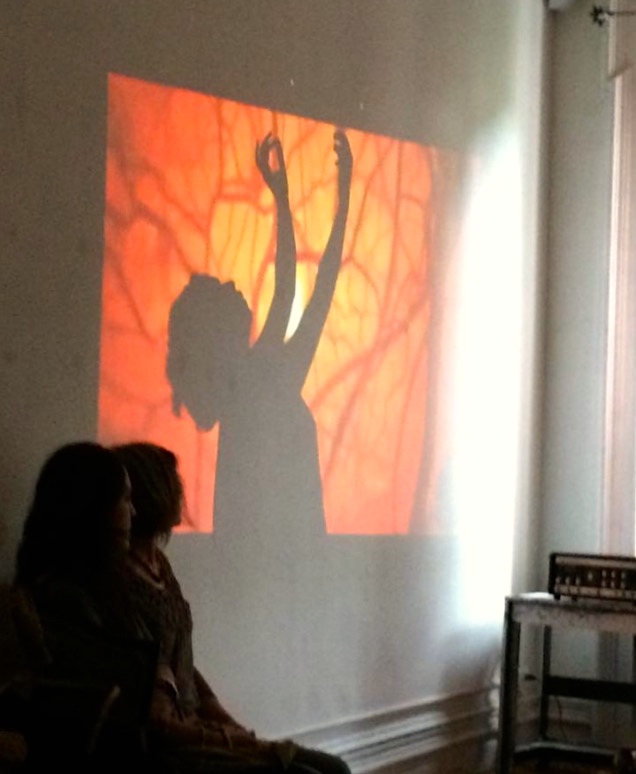 "Possibility is the secret heart of time."

John O'Donohue, "Anam Cara, A Book of Celtic Wisdom"
---
What's Somatic Therapy?
"…your body does not lie. It tells you, if you attend to it, how your life is and whether you are living from your soul…the human body is the most complex, refined, harmonious totality. It is your house of belonging here in the world. Each part of the body holds the memory of its own experience…the inner voices of the body want to speak to us, to inform us of the truths beneath the fixed surface of our external lives."

"Touch brings presence home."

John O'Donohue, "Anam Cara, A Book of Celtic Wisdom"
---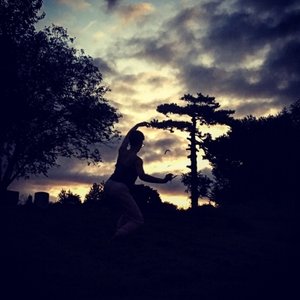 Somatic therapy works with bodily experience. It emphasizes the wisdom of sensations and the felt-sense, both externally and internally. The underlying principle of somatic therapy is that the mind, body, and emotions are inseparable.
Often, working with the body is a more direct route to understanding and healing than talk therapy alone. Experiences live in our cells. There's a reason our language is full of bodymind phrases like "butterflies in my stomach," "getting cold feet," "heartbroken," and "hotheaded." Our body houses all our experiences and memories on this planet, and our nervous system and tissues have used this information to calibrate towards survival. Our nervous system is very good at helping us survive, which is why often in the case of trauma, it takes deep process work with the body and nervous system to understand how they shaped themselves to survive and what they might need to feel safe(enough) again. Sometimes histories, contexts, or external stories get unwilling placed on us, subconsciously molding our body. By bringing compassion and gentle body-based awareness into the picture, we re-invite a sense of safety, regulate rhythms, and restore movement and choice to places in life that have been stagnant or wounded. Over time, these awarenesses and repairs help us reclaim our bodily liberation.
I incorporate basic principles of somatic awareness into all my work. We can also work with dreams to more deeply understand body symptoms and what they want to reveal.
In addition to pursuing studies and accreditation with the Eastwest Somatics Institute, I am focusing on somatic bodywork. I am learning techniques that use gentle touch combined with movement and talk. The body's heightened sense of being held and listened to can allow for a deeper process than what is possible without the assistance of touch. Touch speaks a language of its own and speaks directly to the nervous system and bodymind. This work is in the lineage of Feldenkrais, Alexander Technique, Charlotte Selver's Sensory Awareness practice, and Ilana Rubenfeld's method of bodywork (influenced by Gestalt therapy). Please click the button below to learn more information.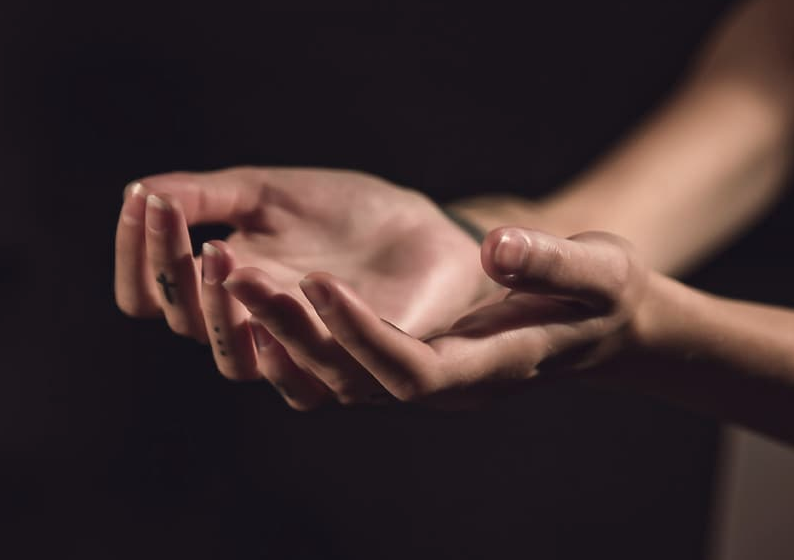 ---
---
GROUP PRACTICE
Click here to see examples of previous group workshops, many of which incorporate principles of Somatics & Hypnotherapy. Check the events page for upcoming 2020 workshops.
---
"…dimensions are separated only conceptually. It is a mistake to think that external, internal, and secret can truly be divided or are mutually exclusive. Confusion on this point leads to many of the great divisions in belief: religions that disregard or mistrust the life of the body, secular cultures that do not recognize the sacred nature of the earth, or preoccupation with the material well-being that ignores spiritual development. All of life is important and arises from the sacred elements."

Tenzin Wangal Rinpoche, Healing with Form, Energy, and Light