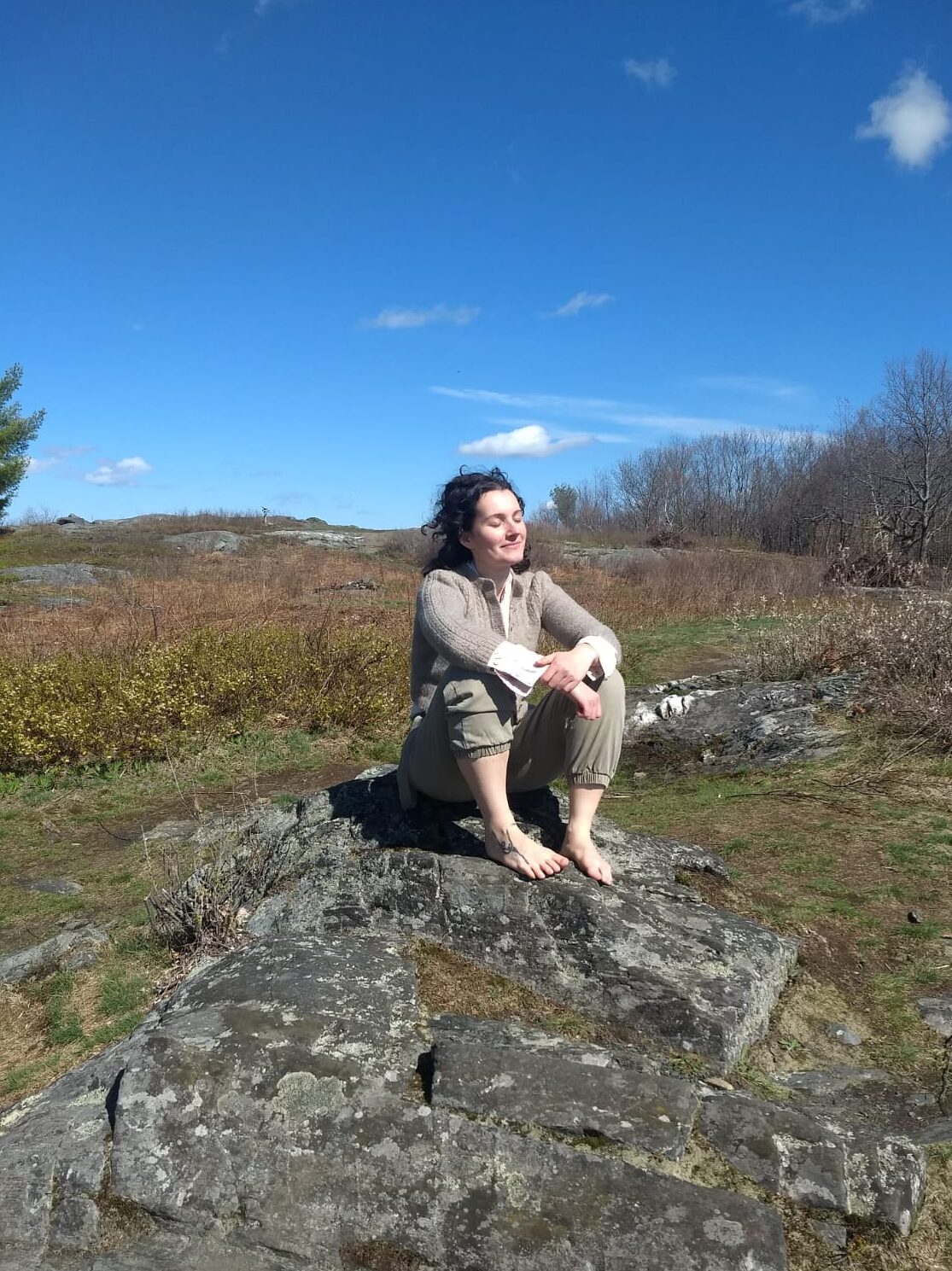 Hello! I go by Victoria, or Victoria Maria…
Please scroll down if you want to skip this narrative portion and view the "resume" portion and a list of people and institutions who have taught me or initiated me into their methodologies.
Theatre studies first opened the door for me into embodied practice and catalyzed a curiosity about the ritual and therapeutic functions of art. Following that thread, I trained in forms like drama therapy, applied theater, and trauma-informed art-making. Besides being a theatre artist and creator for a while, I worked for some years as an arts educator and honed the skill of facilitating imaginative and structured spaces for young people and adults to journey and create.
In 2014-2015 I began my trainings in Butoh dance and Hypnotherapy, both of which focused on mind-body studies and initiated me into somatic realms of working with the unconscious/subconscious/dream realms. Butoh also catalyzed an interest in connecting with the non-human worlds. Wanting to more deeply understand the healing associated with body-oriented practices, I pursued training in somatic therapy forms, including touch work, somatic movement, and introductions to somatic psychotherapy.
A significant crisis in 2017 pushed me to and beyond my edges. Only in retrospect can I more fully see the gifts of how much this grew my capacity for therapeutic understanding and practice. It also largely contributed to my shifting of focus onto ecological relationships. My healing journey was/is stewarded by humans, plants, animals, and mushrooms alike; they took me by the hands and taught me how to touch the earth and learn from the real elders. I've worked professionally as an eco-landscaper and gardener, and more recently tending local genotype native plants in a nursery setting.
Some of my somatic training programs include an ecosomatic component, primarily in the form of connecting to landscape through dance. I consider myself an ecosomatic researcher, so I also study the many other ways that human bodies bond to and feel our kin of soil, stone, seed, water, fiber, and fire. This also includes recognizing and feeling the grief of kin who are no longer woven into the material web and the grief of lost life-ways our bodies used to inhabit. Equally, it is important to study the potential of our embodiment practices, personally and collectively, to align us more with life-giving and liberatory cultures. Therefore, this work is also political. 
---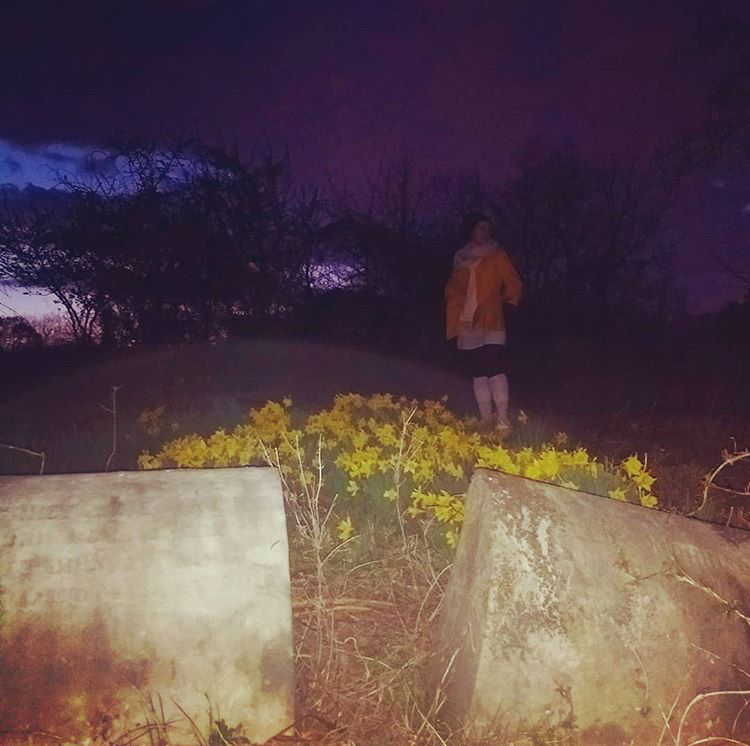 Abbreviated Resume
TRAINING, CERTIFICATIONS, WORKSHOPS, and Important Inspirations
Bucknell University, B.A. (English/Writing & Theatre/Directing); A few key teachers and content: Gary Grant (Rituals, Festivals, and Institutions; Avant-Garde Theater; Applied Theatre) Anjalee Deshpande Hutchinson (Devised Theatre, "Moment Work"); Phil Haynes (Music and Interdisciplinary Improvisation)
Hakomi Mindful Somatic Psychotherapy, Experiential Introduction with Melissa Grace
Using Somatic Interventions with Depression, workshop with Maureen Gallagher
Eastwest Somatics Institute: Shin Somatics and Land to Water Yoga Certification, in progress towards becoming a Registered Somatic Movement Therapist
Butoh Dance @ Vangeline Theatre (Vangeline, Katsura Kan, Mari Osanai, Vanessa Skantze, Natalie Cuellar, Moeno Wakamatsu, Eri Chian); @Ume Group (Jordan Rosin and Yokko); @Subbody Resonance School, Dharamsala India; short workshop with Yuko Kaseki in Philadelphia; workshop with Maureen Momo Freehill (Butoh Landscape: Dancing on the Edge); Others: Sondra Fraleigh, Margherita Tisato
Hypnotherapy, Certification through IACT, mentored by Kristin Prevallet; Precision Hypnosis course by Mark Tyrell
Somatic Therapy — Transformative Touch, L1 partial training
Attended 2020 Embodied Trauma Conference, 2021 Embodied Social Justice Summit, 2022 Bodyfulness Summit
Training provided by NFI Vermont: Dialectical Behavior Therapy Skills, Trauma Academy
Integrating Art Therapy and Psychodrama, Hudson Valley Psychodrama
Essential Elements of Continuum Movement with Donnalea Goelz
Physical Theatre, Dell'Arte International
Drama Therapy, workshop in Amman, Jordan with w/ Dr. Fadi Skeiker
Foundations for Trauma-Informed Art-Making, BuildaBridge
Trauma-informed Yoga training with Margherita Tisato
Contemplative Dance Practice, Asimina Chremos and others
Various courses in BodyMind Dancing (Martha Eddy) and Qi Gong, led by various teachers but especially Laurel Atwell (in the Mantak Chia lineage)
Non-Violent Communication skills, Ahimsa House in Philly
International Society of Arboriculture Tree Worker Safety Course
Wild Wisdom course for wild food, medicine, and fiber, hosted through Awbury Arboretum — partial completion
Intro to Nature Connection Mentoring, Vermont Wilderness School
Various and ongoing "Earth Skills"/"Ancestral Skills" learning courses/experiences (A few teachers and gatherings: Lyrra Magda, Roots Rendezvous in VT, Groundnut Gathering in MA, plus self-study)
Spiral Q's School Residency Training (Parade and Puppetry in Philadelphia)
"EMPLOYMENT" EXPERIENCES
(various other workshops and work engagements can be found elsewhere on the site)
Native Plants Nursery tender @ Farfields Farm VA
Temporary Field Tech for Center for Urban Habitats, VA
Support Staff @ Gateway Homes VA
Care Manager @ Inner Fire (a proactive healing community in Southern Vermont)
Supportive Skills Counselor (Rooted in Dialectical Behavior Therapy approach), NFI Vermont Residential Home for Teens
Gardener @ self-employed, PA and VT
Eco-Landscaper, Apprentice Tree Worker, Newsletter Editor, Admin. Asst/Operations @Eating for the Ecosystem, Philadelphia PA
Gardener @ Garden InSites, Philadelphia PA and surrounding areas
Teaching Staff @ Spiral Q, Philadelphia PA
Movies4MentalHealth Facilitator @Art With Impact, Mid-Atlantic Region
Kids and Teens Coordinator @Philly Improv Theater, Philadelphia PA
Guest Theatre Artist @Wild Goose Farm, Lewisburg PA
Theatre Faculty @King's Academy, Madaba, Jordan
Drama Teacher/Production Director @Manhattan Country School, NYC
Drama Specialist @Hartley House, NYC
Apprentice Theatre Teacher @The Putney School, VT