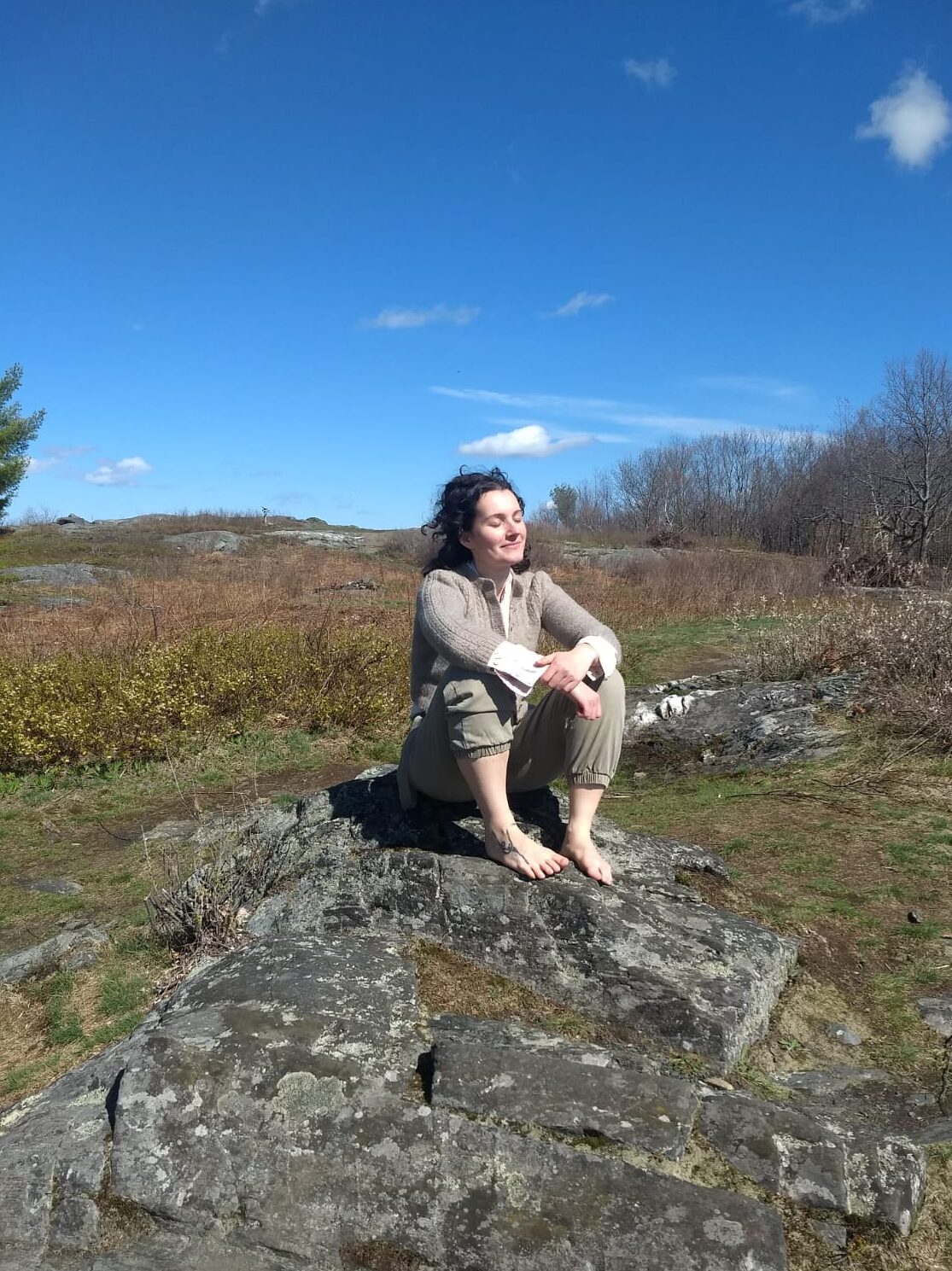 Hello! I go by Victoria, or Victoria Maria…
Please scroll down if you want to skip to the less-narrative "resume" format with specific trainings and lineages
Arts & therapy
I worked for some years as an arts educator and built a solid foundation of providing space for young people as well as adults to explore collaborative creativity, movement, language, performance, and wellness.
Through more explicitly utilizing drama therapy and social justice theater in my work, I found a deep satisfaction and natural skill for facilitating healing experiences that transcend the usual limits of the logical mind. In 2014 I incorporated Butoh dance into my professional theater work and ongoing training. Amongst many other learnings, Butoh provided insight into the mind-body connection and the role of the subconscious. Following this thread, I became certified as a hypnotherapist in 2015. I learned that, essentially, the body IS the subconscious. While I worked therapeutically with the mind and continued my dance-theater career, I recognized that somatic awareness was a catalyzing component of the healing process. I began to emphasize the body as the center of knowing and change. At the same time, I am rooted in the relational focus and ritual aspects of my community-oriented theater experiences. Somatic therapy is my foundation for supporting the whole body-mind-spirit/body-metta-spore relational ecosystem. Scroll down to the "resume" portion to see the lineages and trainings that ground my practices, and read more details about my approach here.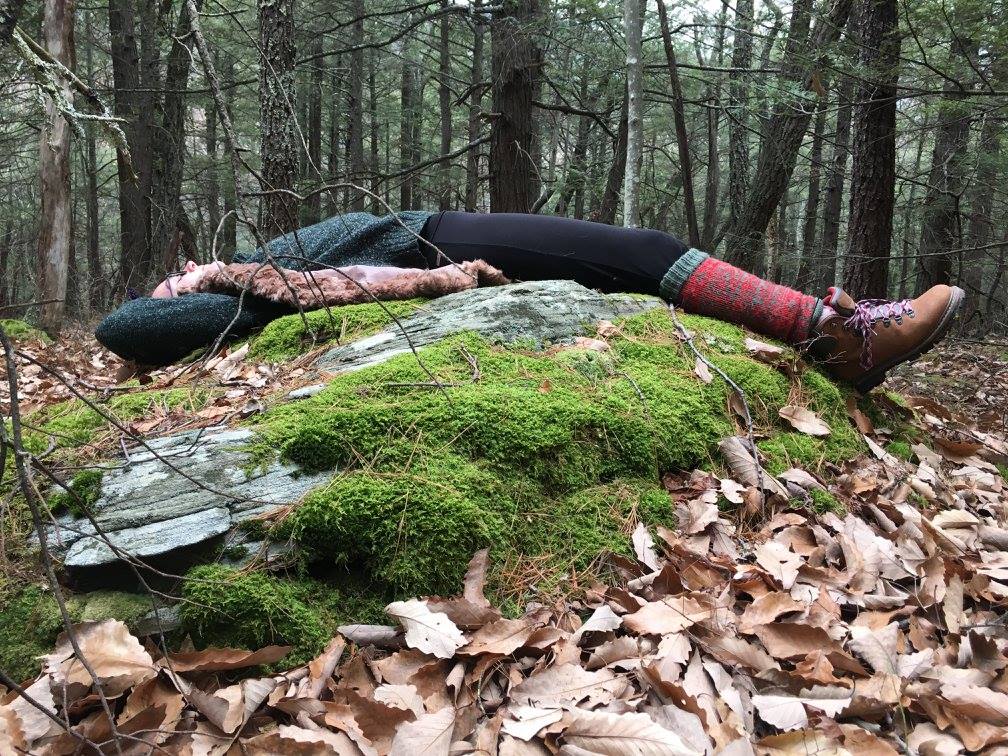 ARTS & ECOLOGY
I have found the common healing model of "Body-Mind-Spirit" to be a little too individualistic to reflect reality, so I was excited when the "Body-Metta-Spore" concept began to replace it. In 2017, I experienced a significant Crisis, which ended up calling me to deepen relationships with plants, fungi, animals, and the bigger-picture view of ecology. I was pushed to deepen my ongoing creative and healing work with "earth work." Since then, I've dedicated much of my time to learning in the fields of horticulture, mycology, herbalism, permaculture, food, foraging, and am excited to hopefully include more study on geology and zoology. More than simply understanding the dynamic elemental rhythms and various personages of Earth's Biosphere and Beyond, I wish to actively co-regulate with them and create communities that are symbiotic with them. Check out my post "What is Ecosomatics?" for some related thoughts. There is much healing to be had in broadening the human point of view into deeper respect and care for the more-than-human entities and ecosystems from whom we have so much to learn. Psychology and wellness are multi-species and -spirits affairs, to say the least.
As an artist, I have created or taken part in a variety of projects that span dance (especially butoh-inspired practices), place-specific work, improvisation, theater, music, writing, and more. Recently, I have been focusing almost exclusively on media and modes that explore the aforementioned multi-species and -spirits relationships.
---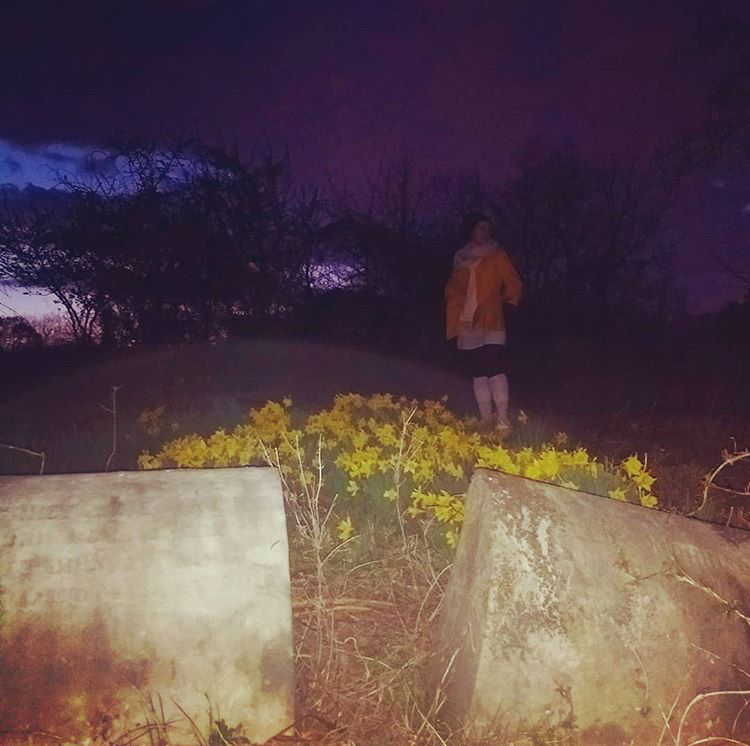 Abbreviated Resume
TRAINING, CERTIFICATIONS, WORKSHOPS, and Important Inspirations
Bucknell University, B.A. (English/Writing & Theatre/Directing)
Hakomi Mindful Somatic Psychotherapy, Experiential Introduction with Melissa Grace
Using Somatic Interventions with Depression, workshop with Maureen Gallagher
Eastwest Somatics Institute: Shin Somatics and Land to Water Yoga Certification, in progress towards becoming a Registered Somatic Movement Therapist
Butoh Dance @ Vangeline Theatre (Vangeline, Katsura Kan, Mari Osanai, Vanessa Skantze, Natalie Cuellar, Moeno Wakamatsu, Eri Chian); @Ume Group (Jordan Rosin and Yokko); @Subbody Resonance School, Dharamsala India; short workshop with Yuko Kaseki in Philadelphia; workshop with Maureen Momo Freehill (Butoh Landscape: Dancing on the Edge); Others: Sondra Fraleigh, Margherita Tisato
Hypnotherapy, Certification through IACT, mentored by Kristin Prevallet; Precision Hypnosis course by Mark Tyrell
Somatic Therapy — Transformative Touch, L1 partial training
Attended 2020 Embodied Trauma Conference, 2021 Embodied Social Justice Summit, 2022 Bodyfulness Summit
Training provided by NFI Vermont: Dialectical Behavior Therapy Skills, Trauma Academy
Integrating Art Therapy and Psychodrama, Hudson Valley Psychodrama
Essential Elements of Continuum Movement with Donnalea Goelz
Physical Theatre, Dell'Arte International
Drama Therapy, workshop in Amman, Jordan with w/ Dr. Fadi Skeiker
Foundations for Trauma-Informed Art-Making, BuildaBridge
Trauma-informed Yoga training with Margherita Tisato
Contemplative Dance Practice, Asimina Chremos and others
Various courses in BodyMind Dancing (Martha Eddy) and Qi Gong, led by various teachers but especially Laurel Atwell (in the Mantak Chia lineage)
Non-Violent Communication skills, Ahimsa House in Philly
International Society of Arboriculture Tree Worker Safety Course
Wild Wisdom course for wild food, medicine, and fiber, hosted through Awbury Arboretum — partial completion
Intro to Nature Connection Mentoring, Vermont Wilderness School
Various and ongoing "Earth Skills"/"Ancestral Skills" learning courses/experiences
Spiral Q's School Residency Training (Parade and Puppetry in Philadelphia)
"EMPLOYMENT" EXPERIENCES
(various other workshops and work engagements can be found elsewhere on the site)
Care Manager @ Inner Fire (a proactive healing community in Southern Vermont)
Supportive Skills Counselor (Rooted in Dialectical Behavior Therapy approach), NFI Vermont Residential Home for Teens
Gardener @ self-employed, PA and VT
Eco-Landscaper, Apprentice Tree Worker, Newsletter Editor, Admin. Asst/Operations @Eating for the Ecosystem, Philadelphia PA
Gardener @ Garden InSites, Philadelphia PA and surrounding areas
Teaching Staff @ Spiral Q, Philadelphia PA
Movies4MentalHealth Facilitator @Art With Impact, Mid-Atlantic Region
Kids and Teens Coordinator @Philly Improv Theater, Philadelphia PA
Guest Theatre Artist @Wild Goose Farm, Lewisburg PA
Theatre Faculty @King's Academy, Madaba, Jordan
Drama Teacher/Production Director @Manhattan Country School, NYC
Drama Specialist @Hartley House, NYC
Apprentice Theatre Teacher @The Putney School, VT
AWARDS
ScreenCraft 2018 Stage Play Competition, Finalist
The Cadigan Prizes for Emerging Writers, 1st Place Recipient
Glimmer Train June '14 Fiction Open, Honorable Mention
The C. Willard Smith Award for creative imagination in Theatre, Bucknell University