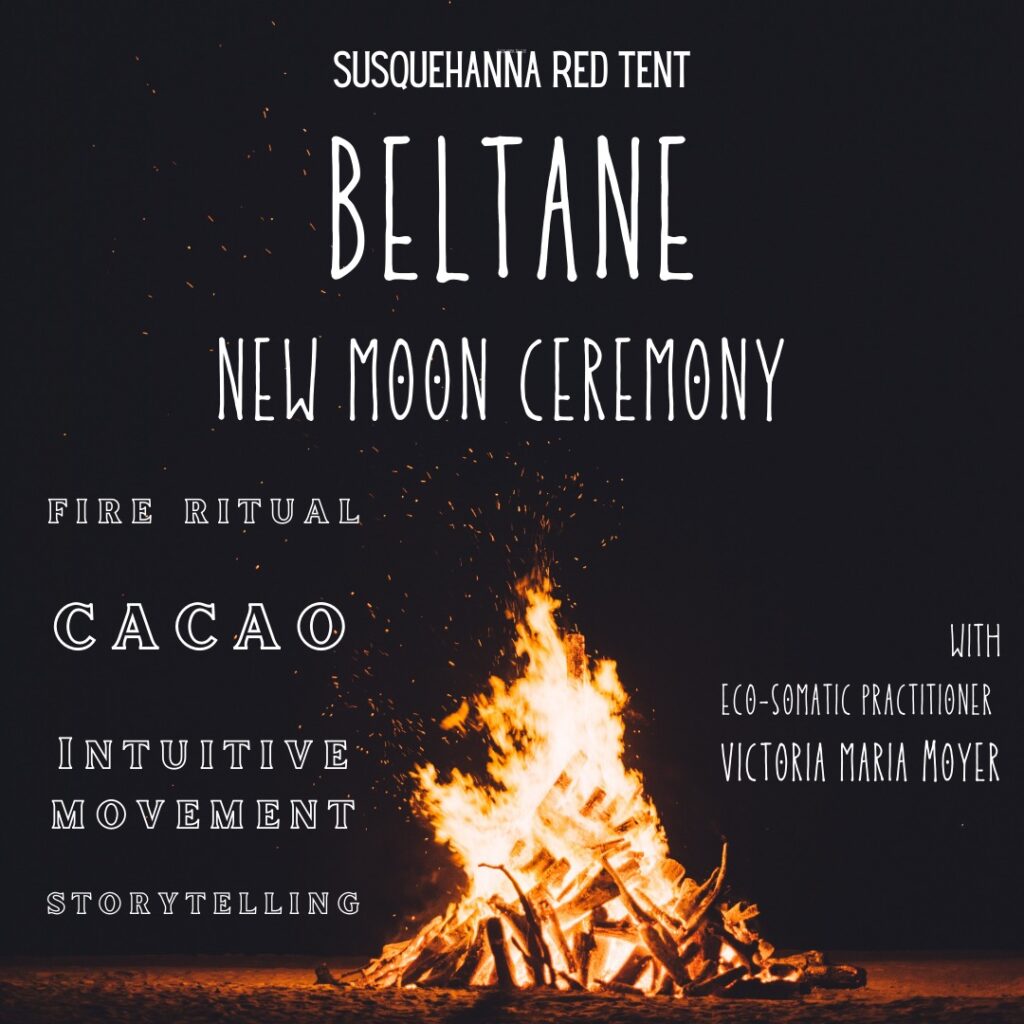 ​​April 30th, 2022. Outdoors in Airville, PA.
Join Jenny Rivers for a special outdoor Susquehanna Red Tent Ceremony with this month's guest Victoria Maria Moyer. These gatherings will be held every six weeks, at the eight major turns of the cycle of the solar year: The Solstices, Equinoxes, as well as the four mid-way points of Imbolc, Beltane, Lammas and Samhain. 
​Beltane, which translates to "bright fire" signals the dawn of Summer and the visible and real return of life and fertility to the Earth. It's a time of celebrating the warmth and life-affirming qualities of the sun and the simple joy of being alive.
​This month we will celebrate by gathering outdoors around a fire where we can bask in the warmth of the fire, connect more deeply with the earth and move out any stagnant residual wintertime energies as we fully embrace the light of Summer. We will be graced with the presence of Victoria Maria Moyer, whose passion lies in eco-somatics: the practice of inhabiting the inseparable connection between earth and body. Victoria will offer guided intuitive movement practices to re-awaken us to our inherent bond with the rhythms of the earth.